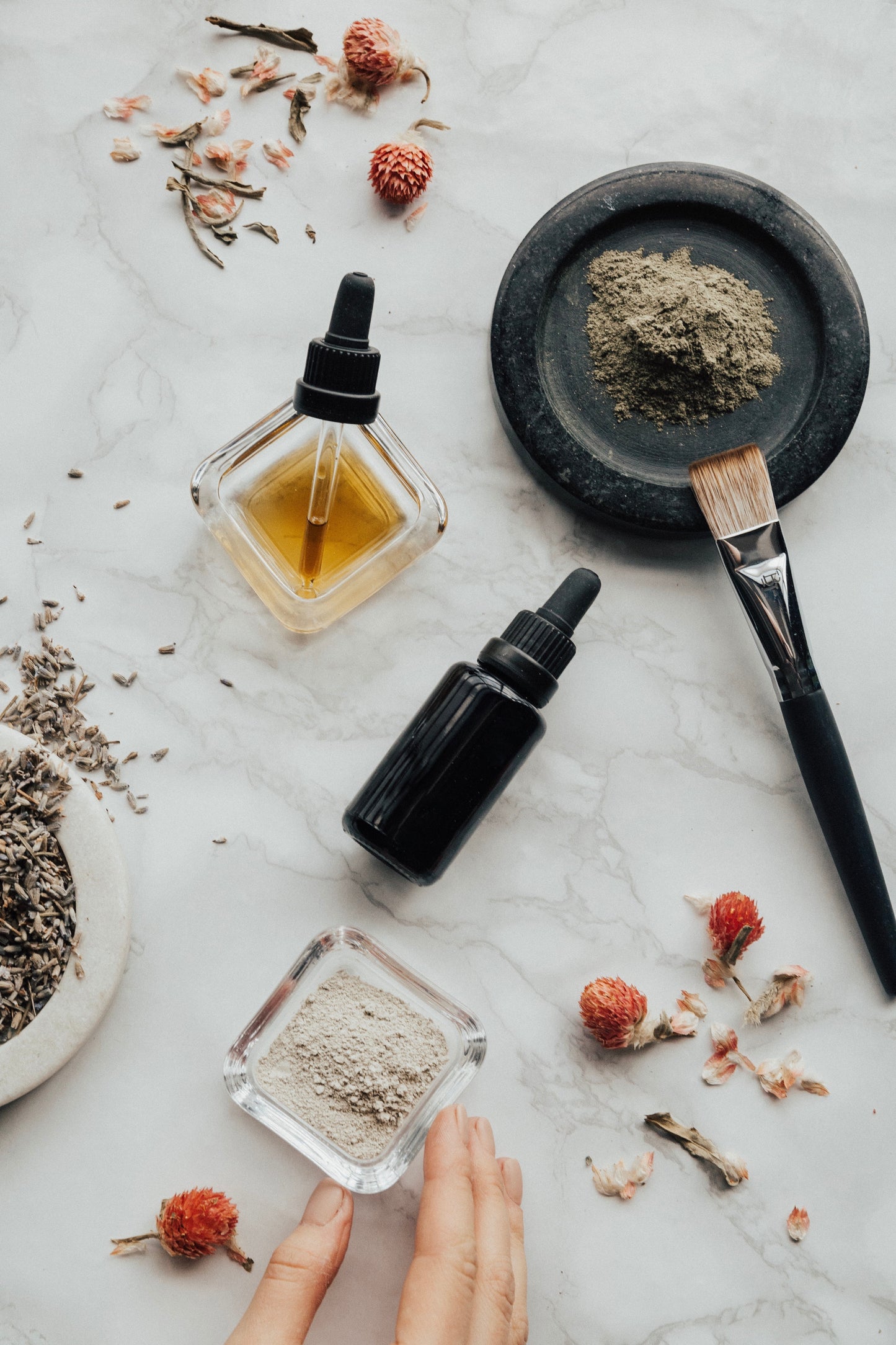 Your beauty choices can affect your overall health and well-being. Most mainstream skincare products contain harmful toxins that can dramatically jeopardize your health and the health of your family. Whether you ingest them or apply them straight on your skin, these toxins are being absorbed into your bloodstream. 
Our bodies absorb up to 60% of what we put on our skin. Children's bodies absorb 40-50% more than adults which puts them a higher risk for diseases later in life if they are exposed to these toxins.
In addition, studies show that the average woman applies approximately 168 different chemicals to her skin a day (think of body, hair & make up products). 
Natural Skincare to the Rescue!
Natural skincare does not contain artificial fragrances, alcohol, parabens and/or synthetic foaming agents which are commonly found in mainstream skincare products. These toxic ingredients normally irritate the skin causing it to flareup.
While natural skincare was once dedicated to people with skin sensitivities and irritations, everyone, with sensitive skin or not, can benefit from making the switch today! 
Committing to a natural routine, you'll be able to offer your skin potent and concentrated beneficial natural ingredients without jeopardizing your health. 
A Great Misconception!
Many believe that natural skincare products are devoid of innovation and are less effective than their "scientific" counterparts or that they simply do not work. They assume that for a product to be "active" and powerful it must include harsh chemicals.
The truth is a lot of high-tech know-how goes into making natural and organic skincare nowadays, which makes them work just as well or better than their chemically enhanced counterparts. 
What about Those Infamous "Parabens"?
Preservatives are necessary to ensure that your products are properly preserved to protect you from the risk of microbial & mold infection in addition to oxidization of the product, all of which are hazardous to your skin. However, most mainstream products use cheap and potentially dangerous preservatives, such as parabens. 
Studies have shown that parabens can mimic the effect of estrogen, rendering them endocrine disruptors, and they have been found to be present in the tumors of breast cancer patients. Additionally, research has shown that these parabens are readily absorbed through the skin, not taken orally.
What Labothécaire Promises You
At Labothécaire, we offer products that address your skin concerns using handpicked natural and organic ingredients in their purest form in addition to high-quality herbal extracts and essential oils. We believe that natural and organic skincare that are free from film-formers and emulsifiers can help you address your skin issues in addition to maintaining your beauty without jeopardizing your health or the health of those you love.
We offer results-led organic skincare that will transform your skin and affect your internal health and holistic lifestyle.
A Word to the Wise
Think about committing to being mindful of what you put on your body as much as to what you put in your body. As such, you should choose skincare and make-up products that are healthy, sustainable and non-toxic.
Additionally, take the time to read your label carefully and avoid parebens and other potentially dangerous chemical preservatives such as the following: \
BHT (butylated hydroxytoluene), C12-15 alkyl benzoate, diazolidinyl urea, disodium EDTA, DMDM hydantoin, EDTA, formaldehyde,  methylchloroisothiazolinone, methylisothiazolinone, quaternium 15, tetrasodium EDTA, germaben ii, and some perfume.
Make the Switch Today!